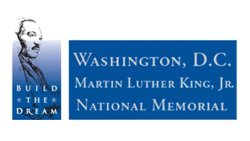 Mission Statement

To commemorate the life and work of Dr. Martin Luther King, Jr. by leading a collaborative funding, design, and construction process in the creation of a memorial to honor his national and international contributions to world peace through non-violent social change.

Vision Statement

Dr. King championed a movement that draws fully from the deep well of America's potential for freedom, opportunity, and justice. His vision of America is captured in his message of hope and possibility for a future anchored in dignity, sensitivity, and mutual respect; a message that challenges each of us to recognize that America's true strength lies in its diversity of talents.
The vision of a memorial in honor of Martin Luther King, Jr. is one that captures the essence of his message, a message in which he so eloquently affirms the commanding tenants of the American Dream — Freedom, Democracy and Opportunity for All; a noble quest that gained him the Nobel Peace Prize and one that continues to influence people and societies throughout the world. Upon reflection, we are reminded that Dr. King's lifelong dedication to the idea of achieving human dignity through global relationships of well being has served to instill a broader and deeper sense of duty within each of us— a duty to be both responsible citizens and conscientious stewards of freedom and democracy.
For More Information : http://www.mlkmemorial.org/
Donate using your Airline Miles partner below :