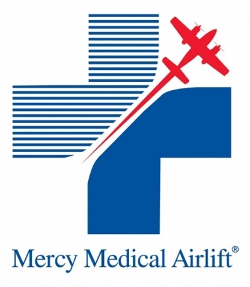 He's working hard to keep his heart in the best shape he can, so it can make it through the next couple of months.' Karen, a mother and teacher who is her family's sole provider, was referring to her 18-year-old son, Joseph, who suffers from a rare disorder that results in progressive loss of his heart's functionality. The family no longer owns a car, and Karen needed to get Joseph to her son's doctor at Stanford University Medical Center. She learned about Mercy Medical Airlift (MMA) and was provided roundtrip tickets through Miles of Hope. Joseph, an Eagle Scout and active 4-H member, will soon require a heart transplant, and MMA is standing by to assist this remarkable young man. We urge you to donate your miles MMA can help patients like Joseph have a second chance at life.


MISSION, GOAL AND PURPOSE OF MERCY MEDICAL AIRLIFT
 
MMA functions to ensure that no financially needy patient is denied access to essential distant specialized medical evaluation, diagnosis, treatment or care for lack of a means of long-distance medical air or ground transportation.  To achieve that goal MMA operates several components of the National Charitable Medical Transportation System®.
 
MMA is a medical transportation charity for those who cannot afford commercial long-distance transportation.
 
MMA provides a means of charitable or charitably-assisted long-distance patient (and escort) transportation via private aircraft, commercial airlines, fixed-wing long-distance air ambulance and ground transport.
 
STRATEGY FOR ACHIEVING GOALS
 
The basic MMA strategy for achieving goals for each different mode of medical transportation is the same.  Steps to implement the strategy vary between the different modes of travel because of differing circumstances.
 
The strategy is to identify specific transportation resources that can be acquired by MMA either through outright donation or under certain circumstances at a greatly discounted rate.  This becomes feasible because MMA packages and markets the patient population segment to those who control the different means of transportation.  The key to achieving success is to package specific segments of the charitable transportation need with providers of that transportation who will benefit from the provision of same to the target client audience.  This strategy develops segmented win-win relationships that benefit all concerned.  When donated transportation cannot be acquired it is necessary to develop financial resources to purchase same on a significantly discount basis.
 
MMAs CAPACITY TO ACHIEVE GOALS:
 
The achievement of goals requires resources.  The resources always under development for this purpose often become available through establishing strategic partnerships with other non-profit organizations, transportation corporations, patient organizations or governmental entities.  MMA must develop and maintain sources of donated cash income to have a facility from which to function and dedicated paid staff to carry out the numerous functions involved in arranging long-distance travel for thousands of patients annually.
 
MMA has the capacity to achieve goals at a steady growth rate because it is the oldest and largest charitable patient long-distance travel organization in the United States.  It does this task while maintaining the highest standards of integrity, transportation safety, operational efficiency, public transparency and accountability.  MMA has continuously held the top four-star Charity Navigator rating since 2002. (click on banner below). MMA has had appropriate board and executive continuity for over 25 years.


For More Information : http://mercymedical.org/
Donate using your Airline Miles partner below :